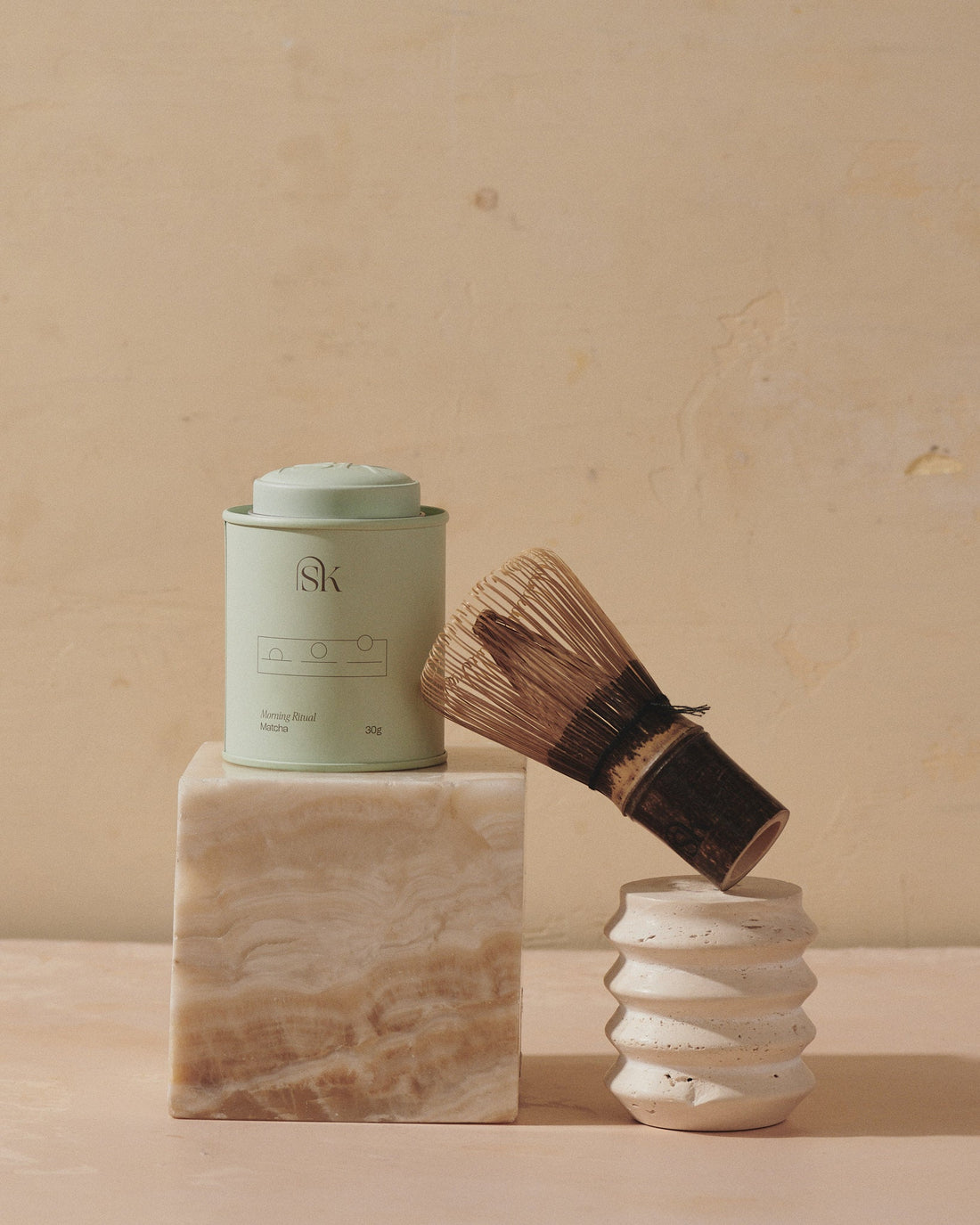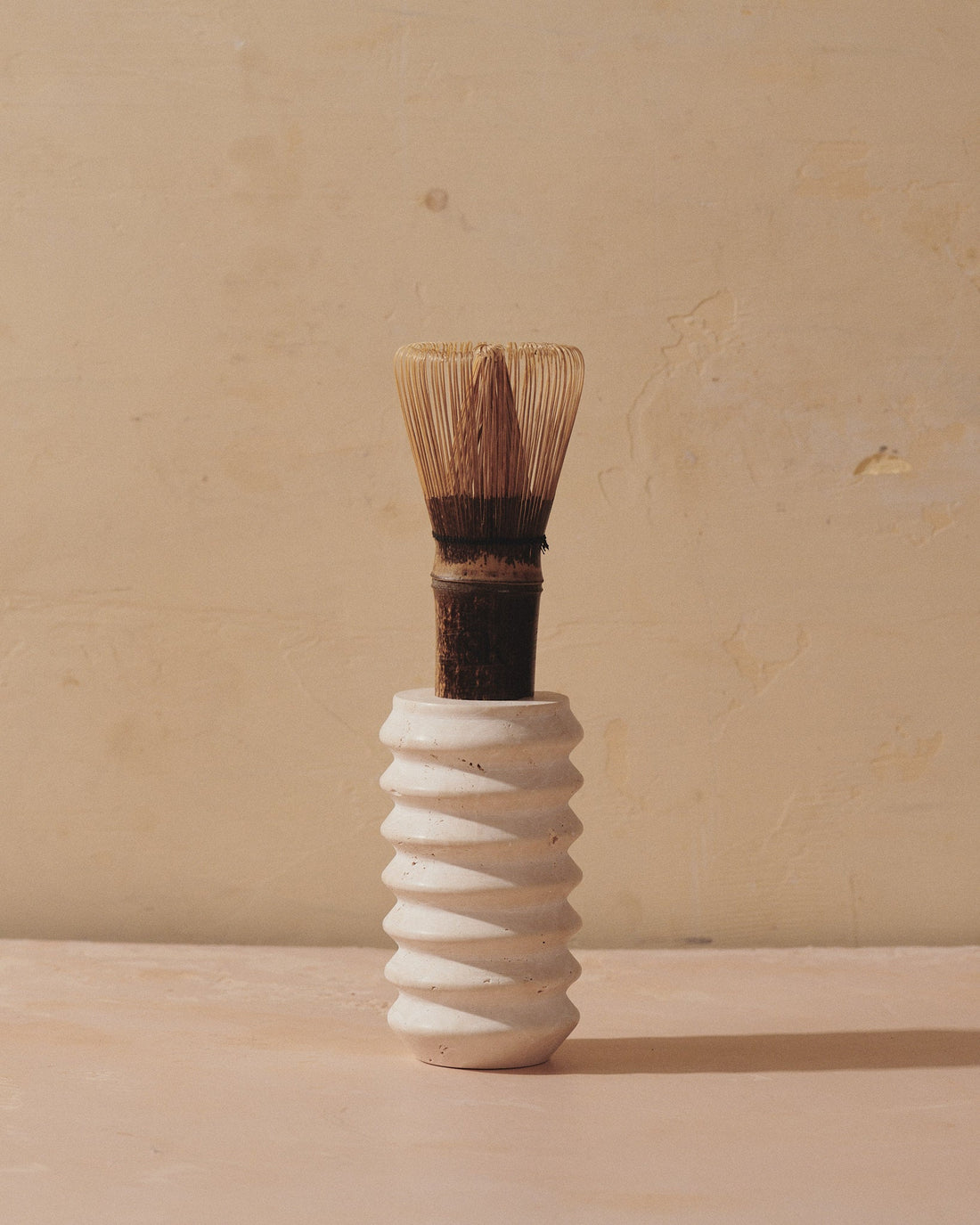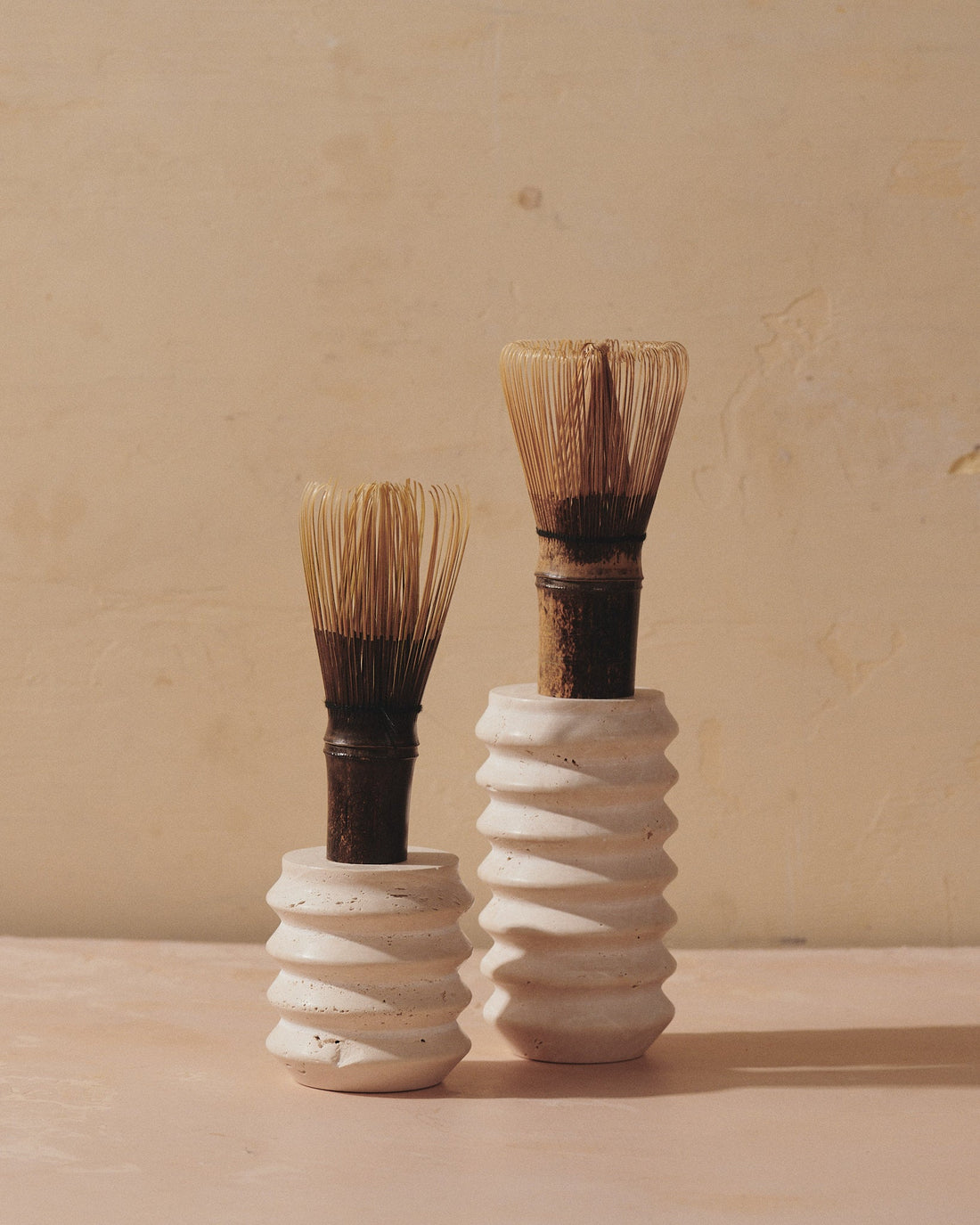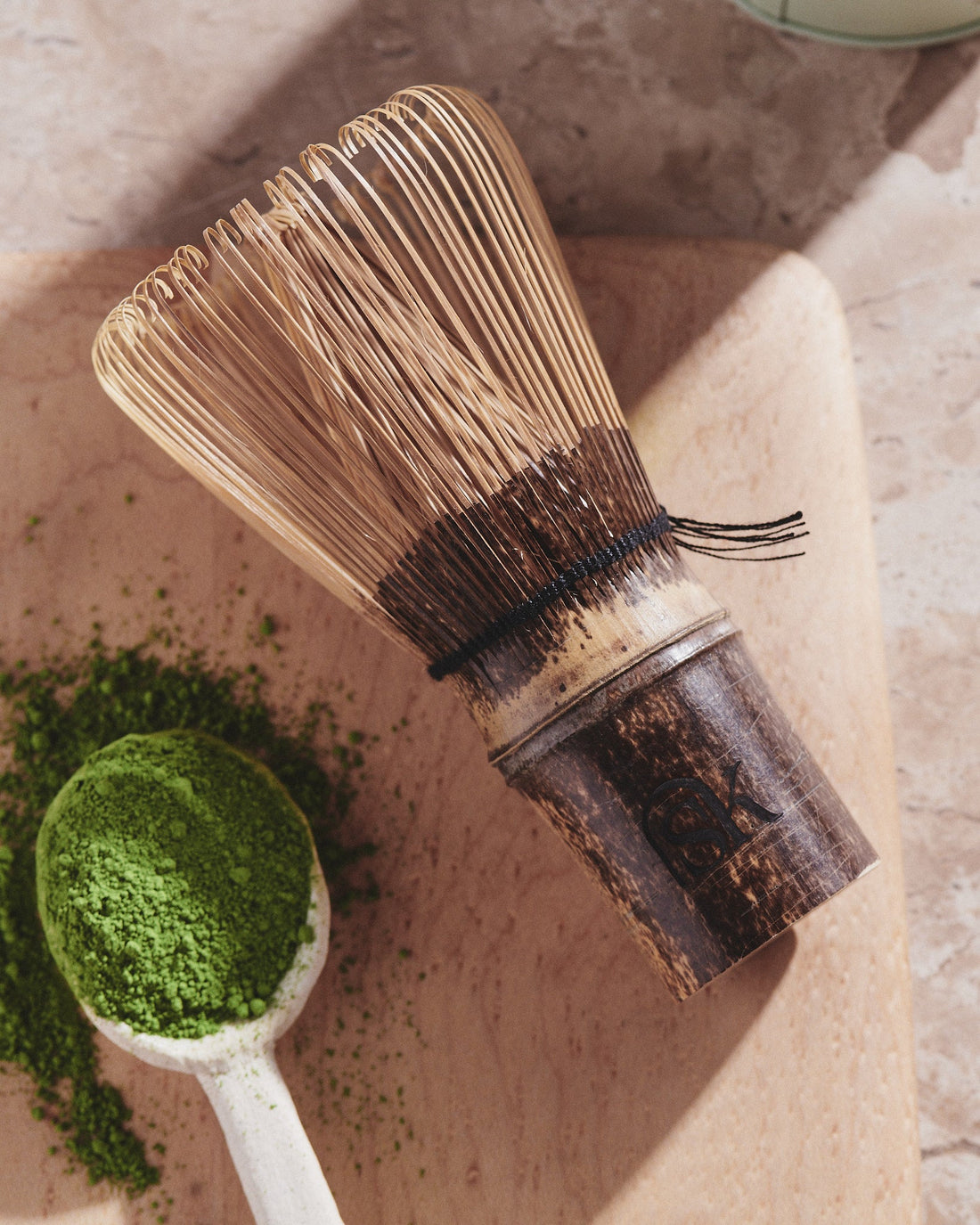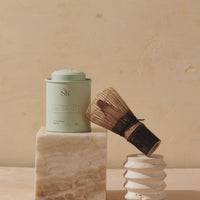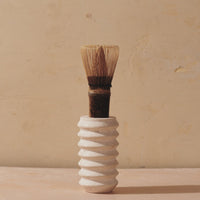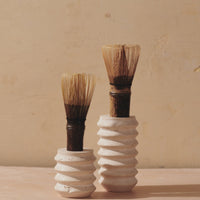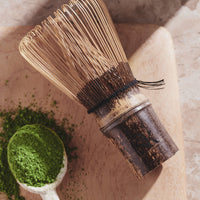 This bamboo chasen (or whisk) is an essential tool for an authentic matcha-making experience. It's handcrafted from a single piece of black bamboo, carefully peeled, split, and shaped into 100 prongs. The traditional tulip shape helps dissolve the matcha evenly without it sticking to the prongs. As you gently whisk, the chasen aerates the matcha for the silkiest, smoothest blend with a fine layer of froth and foam. It's a reminder to me every day that the simplest things can sometimes be the most beautiful.
Black bamboo
Designed exclusively for Shayna's Kitchen
Pair with Morning Ritual Matcha
Size (Approx.): Height 11cm / Handle 2cm / Head 5.5cm
We've all struggled with finding a balance in our eating. My own journey from junk food to real food has made me passionate about nature's power to nourish and heal us. Shayna's Kitchen has grown out of that passion. Every day, I search the world for the best nature has to offer. The small-batch, sustainable products we're creating for you here are made with the love of local farmhands and artisans who are dedicated to sharing their best with you. Together, we're building a more conscientious community of food lovers, and are so excited to invite you to be a part of it.
At Shayna's Kitchen, we believe:
FOOD IS MEDICINE
Food has the power to heal and nourish us and help us be our best selves. This isn't about fad diets or deprivation. It's about preparation and intention: choosing the best ingredients, eating intuitively, and empowering ourselves to make healthy choices. The energy and joy we put into our food helps us reconnect with our bodies and set ourselves up for success. 
BASICS CAN BE ANYTHING BUT
The building blocks of better health start with essentials that are anything but basic: the highest-quality, cold-pressed olive oil harvested from wild olives, or Japanese matcha grown in the shade for the greatest sweetness. Choosing the best ingredients every day is one small way we can make a big impact on the quality of our lives.
SUSTAINABILITY STARTS WITH US
It's not as hard as we might think to make choices that are good for us and for the planet. Ingredients that are sustainably grown and packaged are better all around: nourishing the soil that trees and plants grow in and caring with intention for the food we create, so it's always at its most nutrient-dense, flavorful, and healthy (because sustainability is also about sustenance).
HEALTH IS AN INVESTMENT
Shopping for organic, fresh veggies and proteins and choosing non-toxic cookware and kitchen supplies that inspire us to cook beautiful, balanced meals are just some of the ways we can be sure we're doing the best for our well-being. The costs to our energy and overall health are so obvious when we don't.